Digital marketing experts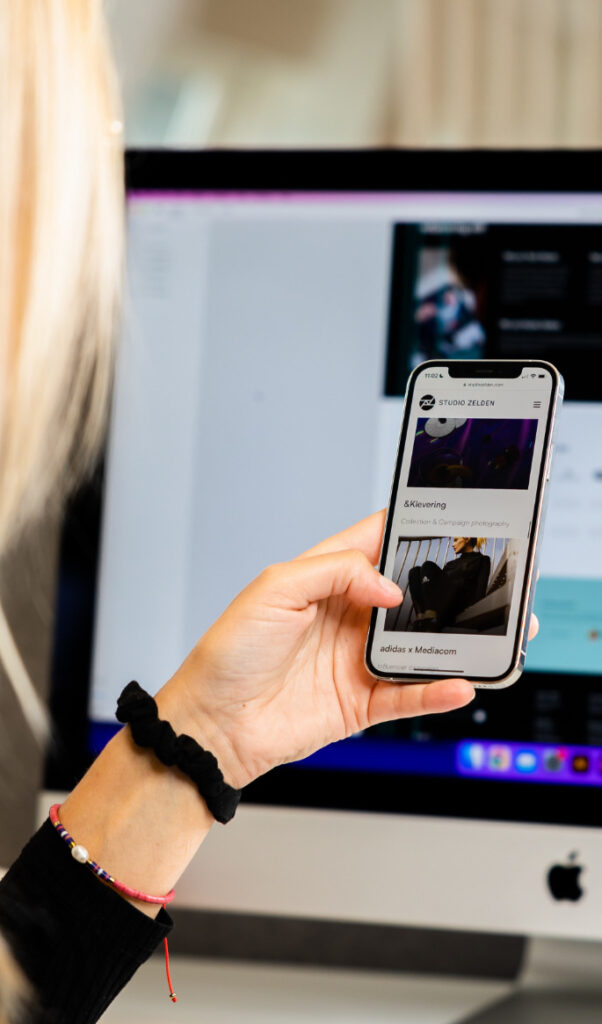 We are Studio Zelden
Our in-house team of marketers consists of Social- and Google Ads specialists, copywriters, content creators and SEO enthusiasts. Together, we offer a wide range of marketing services for big brands and brands that want to become big.
What distinguishes a good marketing strategy from a mediocre one? Our team of marketers are experts at creating hybrid strategies that include both organic- and paid reach methods. Leveraged strategically together, these marketing methods will help your brand to improve awareness, engagement and revenue.
Generate more sales and leads on your website with targeted online advertising services from Studio Zelden. We specialize in various forms of advertising, including Google Ads, Social Ads, SEO and SEA.
Great visual design can make your brand memorable and help you to attract the right target audience. At Studio Zelden we offer a wide range of creative content design services. Whether its Google Ads banners, social media posts or logo design: our team of digital artists can bring any marketing idea to life.
Take away the time consuming process of nailing down what, when and where you should be publishing content. Let us build a content plan that is tailored to your unique business goals and strikes the right chord with your audience.